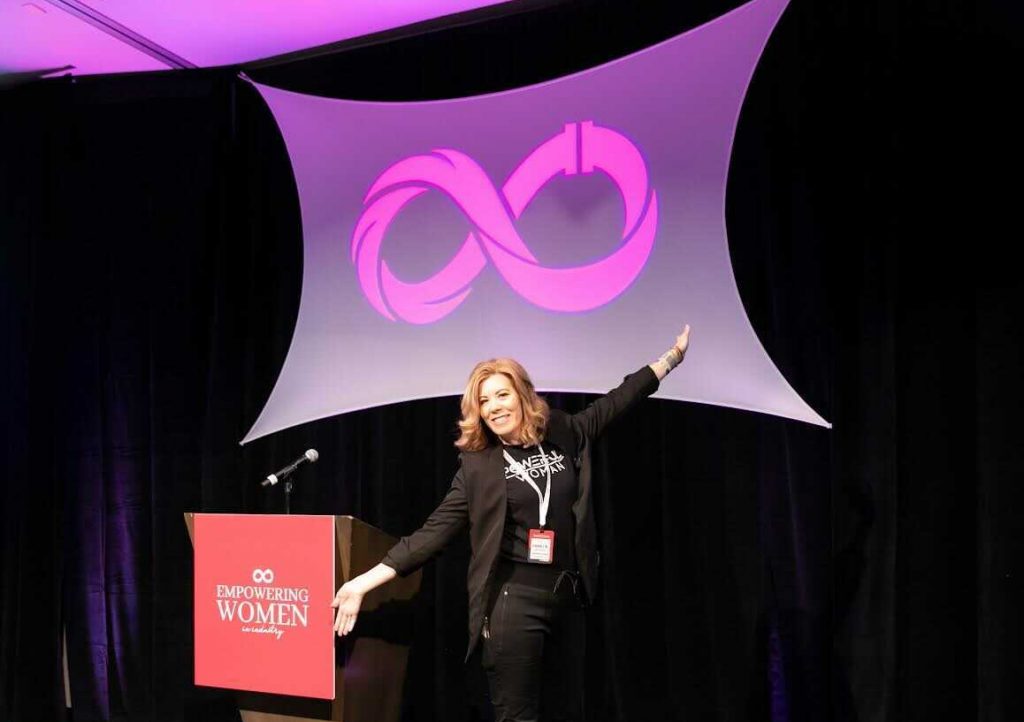 Take a look at our events calendar to see Charli's past and future speaking engagements. The past ones include links to listen now, for future ones check back with us for the most up-to-date information.
Upcoming Events:
Moderating the Empowering Pumps & Equipment Leadership Summit
August 23th 9:00 AM- 12:00 PM
Chicago, IL – McCormick Place, 12th, 13th & 17th IMTS+ Creators Lounge – Booth 338600
Houston, TX – September 12th -15th Empowering Pumps & Equipment will be at booth 1134.
14th – Women of TPS Luncheon
15th – Marketer's Meetup – "The Power of Storytelling in the Industrial Market" – 10 am
Indianapolis- September 16th Women of ASPE Leadership Forum – "Taking Your Career to the Next Level"
Sept. 19th from 4:30-4:45 pm  "Innovation in Workforce Development"
LRVS22 – Lubrication & Reliability Virtual Summit
September 21st -23rd – Empowering Women in Industry – September 23rd at 1 PM CT
September 28th- 29th at San Jacinto College's LyondellBasell Center for Petrochemical, Energy, & Technology (CPET) in Pasadena, TX,
WEFTEC Conference & Exhibition
October 9th-11th
Empowering Women 2022 Conference, Awards Gala, and Industry Fashion Event
October 13th
November 14th &15th at San Jacinto College, Pasadena, TX
Previous events:
#178 The Role of Social Media in Manufacturing with Frances Brunelle and Charli K. Matthews
Oct 19, 2021
S1:E3 Women in Maintenance Podcast: Diversifying your Network with Charli K Matthews
Charli's presentation starts at 2:20.
Oct 10, 2021
Turning Open Heart Surgery into Purpose with Charli Matthews
Sn. 3, #9 Charli K. Matthews: Uncovering True Empowerment in the Workplace
Mar 1, 2021
Ms. Charli Matthews with Empowering Brands Talks about Building Communities and Culture through Marketing
Dec 10, 2020
Empowering "the Marketing Girl" With Charli Matthews, Founder and CEO of Empowering Pumps & Equipment