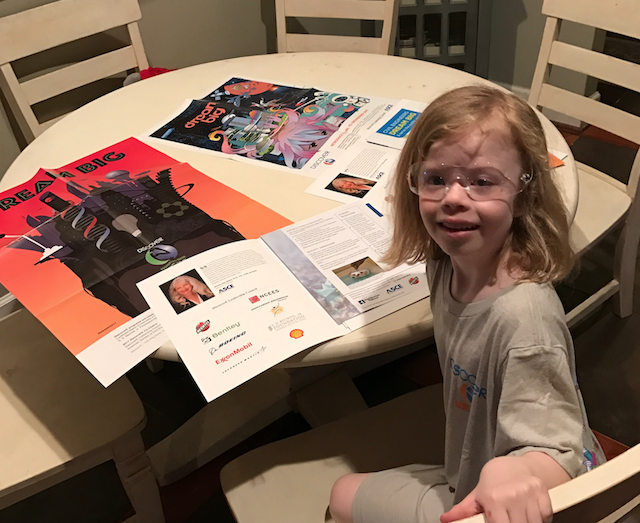 Yay, it's finally Engineering Week! I have been looking forward to this all year!  I am planning to visit my children's school and present "What is engineering?" and do a design/build project to show that being an engineer is a blast!
Did you know that The National Society of Professional Engineers founded Eweek in 1951 to ensure a diverse and well-educated future engineering workforce!? "Today, EWeek is a formal coalition of more than 70 engineering, education, and cultural societies, and more than 50 corporations and government agencies. Dedicated to raising public awareness of engineers' positive contributions to quality of life, EWeek promotes recognition among parents, teachers, and students of the importance of a technical education and a high level of math, science, and technology literacy, and motivates youth, to pursue engineering careers in order to provide a diverse and vigorous engineering workforce." You can learn more here: https://www.nspe.org/resources/partners-and-state-societies/national-engineers-week
The sad truth is we just don't have enough students planning to be engineers!  I encourage my family (two boys and a girl) to study engineering and I'm hopeful they will one day post #ILookLikeAnEngineer!   I have talked about how engineering is really cool and fun and that engineers work in all industry! Opportunities are vast, the work is rewarding, and you can really make a difference in people's lives!
This year I have signed up to be a #GirlDay role model! Karli and I have already built our Foil Boat since I will be in Chicago on the 23rd, which is the official #GirlDay. If you were wondering, this topic is very close to my heart, and I do have real concerns about pushing my daughter to be an engineer, especially when I read the stories about women who graduate in engineering but then don't join the engineering workforce.  They are instead being offered secretarial or administrative type projects instead of "real" engineering.  This is not something I want to still be an obstacle when my daughter graduates!
So, Managers, Leaders, People… this has to be addressed, lets get involved, this link will give you some additional information on how: http://www.discovere.org/our-programs/girl-day
Let's be honest, this problem is not just in the engineering field… I have experienced this in my own career. This is why it is so important to have a peer group to talk to, we need to share our stories and teach others based on our experiences because unfortunately we have a tendency to judge instead of encouraging one another.  I am looking for a network of women that want to build up ladies and help them know when to speak up, when to ignore, when to negotiate, when not to, and above all.. encourage other ladies they can be #WomeninIndustry!
It is easy to look around our daily lives and see where we are treated differently, but I say embrace our differences… We are women, we are smart, we are attractive, AND we can build a rocket too!  Just ask those ladies in the Hidden Figures movie!  We CAN change the way a girl is treated in the workforce! For #GIRLDAY2017, I will be encouraging my little dancing princess to also be an engineer… and that she can wear a dress and heels to work, if she wants!
This is a great article and well worth taking the time to read: https://goo.gl/1GRwCe Check it out and the hashtags within this post.  They are sure to inspire you! Also, Don't forget to go and watch DreamBig with your family and friends!